It's now been a full year since I started doing development funded by this campaign. There have been 204 days of work covered in the devblog as well as 13 days in the old blog, starting here. Still another month of work planned.
I've been doing sponsored commits and day's sponsor rewards all along, but work on getting stickers to mail out as a "thank-you" to everyone has been a rather low-priority background task.
I finally got them printed! The new git-annex logo, on clear vinyl, so it makes a nice decal for hardware. Here it is on my laptop: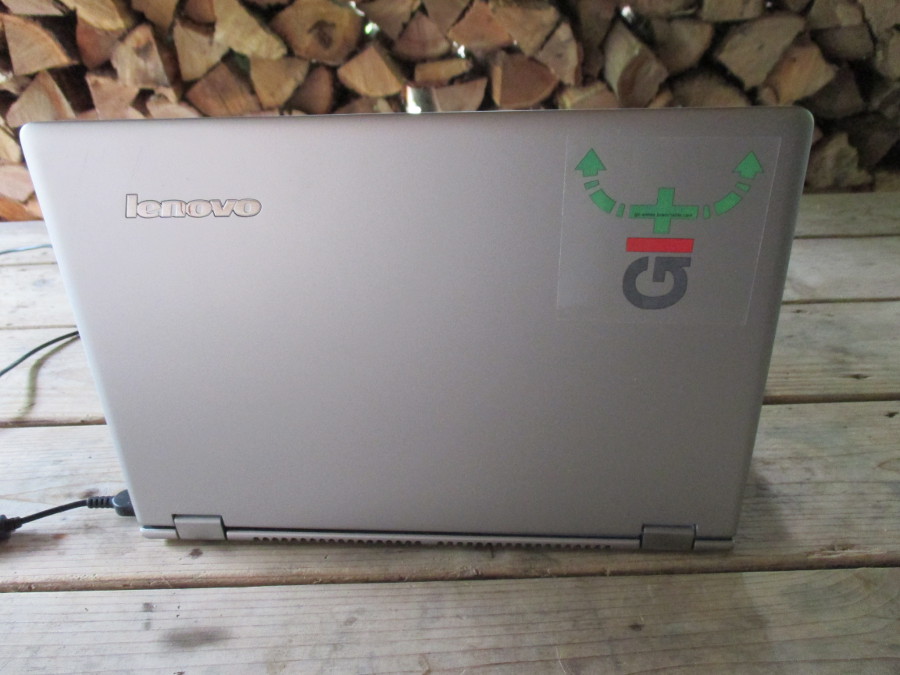 I have 1000 of these, so everyone will get 2, as well as some leftover stickers with the old logo.
I pinged everyone in January to make sure I have the right addresses for you. Did not expect this to take so long, so if you've moved in the meantime and your mail won't be forwarded to you, send an email with the new address to snailaddress@joeyh.name.